vFairsを利用する理由
当プラットフォームはこんな方におすすめです
新型コロナウイルス感染症対策をしながらイベントを開催したい方
企業の新しい試みを模索している方
面白いイベントを提供/試してみたい方
オンライン/オフラインイベントの選択肢を探している方
新しいAR体験をしたい/提供したい方
コストパフォーマンスの向上や人員削減、イベント運営をよりよくするためのツールを探している方
イベントスケジュール
Day Three - Wednesday 19 January 2022
Optional: Virtual coffee with colleagues in other jurisdictions
Developing a modern fit-for-purpose Parliamentary precinct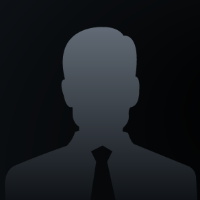 Dave Wills
Facilities and Property Asset Manager
Parliament of NZ
Dave Wills
David (Dave) Wills joined Parliamentary Service 6 years ago taking up the newly created Facilities and Property Asset Manager role. Dave previously held similar roles with the likes of ESR and Schering Plough Animal Health (a global animal vaccine manufacturer). Dave started out his work career in the 80'S with the then NZ Electricity corporation working his way through a range of exciting and challenging roles from the maintenance, management and construction of automated process and controls through into facilities construction, management and operations. Today Dave heads up the Parliamentary Service Buildings project management office and is the Project Director for the Parliamentary precinct Future Accommodation project. Dave has been through 2 parliamentary election cycles and as he will outline in his presentation these have posed unique challenges to our infrastructure and how we ensure Parliament operates as seamlessly as possible amid great change when executives and the mix and make of Parliament changes around an election and during a parliamentary term.
Synopsis
How do you take an entrenched Parliamentary Office Accommodation model that has seen minimal change to its fundamental operating model for over 100 years? How do you initiate and enact change to achieve a result that not only provides fit for purpose office accommodation for the range of parliamentary and government functions but is also highly resilient to natural disasters, reflects climate change goals, is adaptable and flexible at short notice to requirements to change and is future proofed to allow for future expansion?

The presentation will take you on a short journey of the history of the New Zealand Parliament buildings in Wellington from the mid 1800's to today and explore where we are planning to take the buildings and the way we work with and in the buildings over the next 5 years. We will outline the challenges we have faced and how we responded and how they now shape our proposed future accommodation.
Conference Synthesis and Close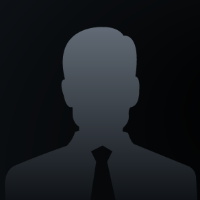 Peter Lochert
Secretary
DPS
Parliament of VIC
Peter Lochert
Peter Lochert has held the position of Secretary with the Department of Parliamentary Services since 2010 and has worked for Parliament of Victoria for nearly 17 years. As Secretary, Peter is responsible for service provision to Members, the House departments and Parliamentary committees, including finance, human resources, information technology, Hansard, broadcast services, library services, electorate office property services, security services, catering, building and maintenance of the Parliament House precinct. The position of Secretary forms part of the Parliamentary Executive Group with a focus on strategic planning, governance and policy for the Parliament of Victoria.